Why do I do these things...
Cause I felt compelled I suppose... Oh well! That and I didn't want Clay to make me walk the plank... (I swear I saw a shark in da water!)

Well, I've been tagged by the adventurous and charming
Clay
and the funny and outrageous
Angell
to share eight bits of truth about me and my luggage
(feeling an urge to break out in a snappy song and tap dance number all of a sudden... ).
Seems I have to post the rules of the meme before I share my little tidbits
(Matt, get your mind out of the gutter).

If you play, you must post the rules first
(wait I just said that... oh well).
Then you share your little bits
(I don't have big bits, what can I say...).
In the end, when you're all exposed, you tag 8 wenches or pirates and dare them to share their treasures!

(insert pirate yohoho or aye here)

. Post their names and go over to their blogs to let them know their fate by leaving a comment so they can come read your blog and find out what their assignment is.

So...

1. I love quotes

(I know, if you've been reading for a long time I've already said this).

This one.. I love!
"The legs aren't so beautiful. I just know what to do with them."
- Marlene Dietrich
YUP!
2. When I was a child, I had a pet bullfrog. His name was Oscar and he lived wild in the back yard. And he came when I called his name. I s*** you not!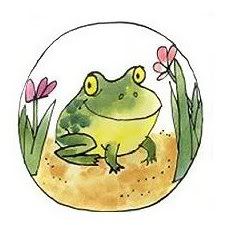 Mom was working for the Canadian census bureau at the time and the fine ladies that would go around door to door for the census would congregate at the house, in the basement where mom's makeshift office was and they would be given their assignments
(there was no one named Charlie on the phone ...)
Anywho... one day Mom told them about Oscar, and like all of you doubting thomases they didn't believe it. I stood outside next to the house, facing the backyard and it's two apple trees
(which have been replaced by a pool)
and called to my bullfrog... he came.

Just call me the Bullfrog Charmer of The Great White North!


Ironic.. I've kissed a lot of frogs whilst looking for my prince, but never thought to kiss that one! Then again.. I could never marry an Oscar... too many weiner jokes... Which leads me to the next little bit...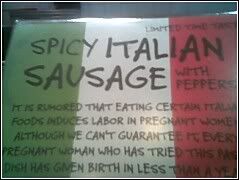 3. When I was pregnant with

The Chicklet

, I developped an aversion to Italian sausages. I didn't want them anywhere near me, couldn't see them, smell them, couldn't eat anything made with them.

Merguez

sausages were fine, any other kind of sausage was fine.. just not Italian sausages...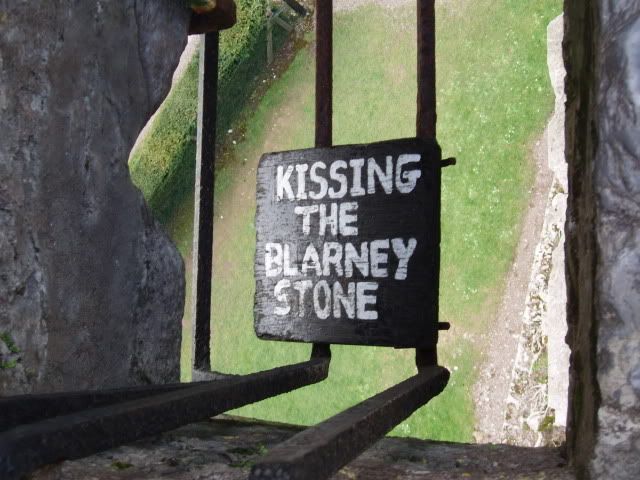 4. I

must

go to Ireland at least once in my life. Dad's Ma came from Ireland and I need to walk the green rolling hills. That plus, all the pubs!
Oh.. and I wanna kiss the Blarney Stone.



5. I can't clean the house unless music is playing. Come to think of it, I can't cook without music playing. I also have music on when I take a shower... Ummm, I need music now...
6. I can sit still and "just be" longer than most people. Too few people actually spend time with themselves.
(Maybe it comes from being an only child).
7. I truly hope to be a grandmother someday... I think I'd be a good one.
Just don't call me Gammy.. or Grandma... hmmm...

8. My parents offered to get me a pet parrot when I was a kid after I had started pestering them for a pet

(I got a cat in the end - well.. no.. I didn't get a cat in my.. oh you know what I mean! Sheesh...).

I refused because I knew at some point it would say:
"Ann, time for you to go upstairs and go to bed"!
harumpfffff!
OK.. that was painless enough...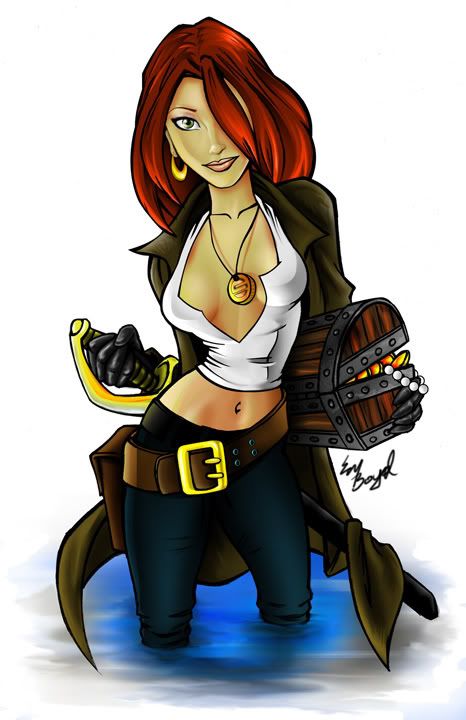 Sorry, but a ninth thing about me is.. I don't always like to follow rules

(my inner wench I suppose)

. So, if you feel like it... go ahead and tell us 8 things about yourselves.

Love you all more than my luggage!
Hugs, smooches and gropes.