Tuesday Tidbits... Tunes... and oddities
Here's a hodge podge cause .. well, my brain works like this..
Today in History

Born on this date in 1895
George Herman (Babe) Ruth - baseball great of the NY Yankees (oh yeah.. and the Red Sox.. and the Boston Braves). Learn more.. ask Bond! He apparently bleeds pinstripes ... (um.. Vince.. I'd get that looked at...)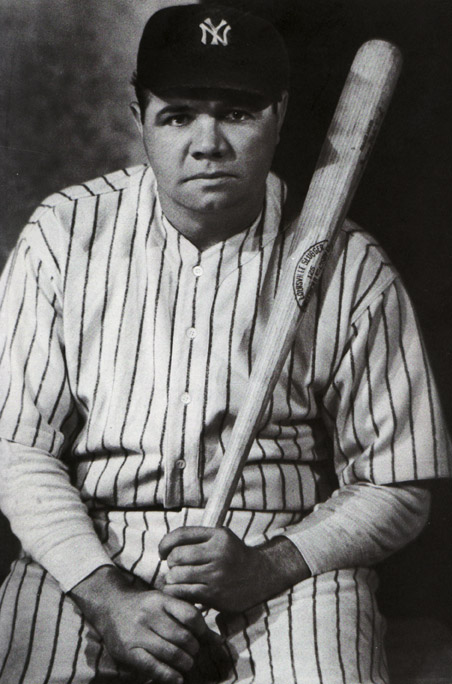 And this week.. Tunage...

#1 on pop chart
1982 "Centerfold" by J Geils Band hit
(see.. nowadays baby's got a webcam...)




For Bonus Points.. Trivia:
What is the date of the first issue of Playboy Magazine without staples in the centerfold? (ow my navel.. or worse!)
The Answer is October 1985
Tidbit.. and a tune...(what? it's two tunes for Tuesday!)

On this day in 1990...
Steve Briers of Wales recited the entire lyrics of Queen's album "A Night At The Opera" in 9 minutes & 58.44 seconds .... backwards!

But the question here folks is... why?


Seaside Rendezvous
By Queen
BestAudioCodes.com

Oddity...

Oh... I just had to include this... this has to be the oddest American Idol audition... From where else?..
LaLa Land!



Apparently this guy calls himself Excentric.. I say Excedrin!
Oh.. and a pet peeve.. WEIRD spelled wierd.. ugh!
Love you all more than my luggage!
Hugs, smooches and gropes!
Labels: centerfold, oddities, playboy, Queen, Seaside Rendez-vous, tidbits, Tuesday, tunes