Manic Monday - Carol

I sit at my computer, sipping a lovely cup (well, Santa mug really) of delicious and sweetly aromatic chai tea. I'm waiting for the storm after the storm that will come when my Chicklet learns that she in fact, as she predicted last night, gets to stay home from school for her second snow day since the it's-not-winter-yet-but-you'll-have-a White-Christmas-cause-you-all-complained-last-year unofficial start of the winter season.



15 inches... it never seemed so big... oh well!




Mo chose a theme word once more this week, a word in keeping with

Christmas

(for those of us who think in the obvious way). Well, finding the inspiration for this edition of Manic Monday was easy...

Last year, my daughter spent quite a bit of her free time at school practicing for the school's

Christmas

choir. She practiced in the washroom, in the car, humming in her classroom I was told, at the dinner table, she sang to her doll, she practiced in her bed... basically, she sang

Christmas

carols all over the place. Considering what our family was faced with she managed to bring JOY and the magic that comes with Christmas into our lives. For the not so long time reader... my mother was in the terminal phase of what was a losing battle with cancer.

They recorded a lovely song written by a man named Jean Naty-Boyer about the children of the world... and the wish for a peaceful

Christmas.

Thankfully, Mom got a chance to hear it.



Noël Des Enfants du Monde


(with a so-so translation by moi... my apologies!)


Enfants de Palestine

(Child of Palestine)

Ou enfants d'Israel

(Or child of Israel)

D'Amérique ou de Chine

(From America or China)

En ce jour de Noël

(On this Christmas Day)



Que ton regard se pose

(Whether you should look)



Sur la terre ou le ciel

(Upon the earth or up to the sky)



Ne retiens qu'une chose

(Remember but one thing)



Il faut croire à Noël

(You must believe in Christmas)




Matin couleur de cendre

(Be it an ash colored morning)



Ou matin d'arc en ciel

(Or morning filled with rainbows)



Qu'importe il faut attendre

(No matter, you must wait)



En ce soir de Noël

(On this Christmas night)


Que les fusils se taisent

(For the guns to fall quiet)



et répondent à l'appel (And answer the call)

De cette parenthèse

(Of the spirit)



Qui s'appelle Noël (That is Christmas)


Un jour viendra peut-être

(Hopefully a day will come)



Un jour au goût de miel

(A day as sweet as honey)



Où l'on verra paraitre (Where we'll see appear)

Un oiseau dans le ciel

(A bird in the sky)


Aux plumes de lumière

(With feathers of light)



Un oiseau éternel

(An eternal bird)



Colombe pour la terre

(A dove for the Earth)



Un oiseau de Noël

(The bird of Christmas)

As we prepare our houses for the coming of

Christmas

, as we grocery shop for the

Christmas

dinner, as we plan what type of cookies we'll bake for Santa... some children may not have enough to eat.




The United Nations World Food Programme manages the funds raised through Freerice and numerous other donations, and they have distributed rice in many countries...




Myanmar...



Nepal...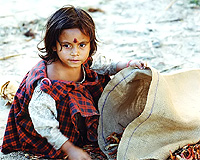 Cambodia...



Phillippines...



Sri Lanka...




Bangladesh...




Cote d'Ivoire...




India...



Madagascar...





Ecuador...




May your holidays be filled with love and laughter... and may their stomachs be filled.

May the guns fall silent and may we all find

PEACE

.

As a quick note... I received a wonderful e-mail late Friday and have had a few exchanges with the author since... more about this is another post.

My thanks to Turnbaby who promoted Freerice once again on Turnbaby Talks. SMOOCH!







Love you all more than my luggage!
Hugs, smooches and gropes!

Labels: Chicklet, Christmas carols, manic monday, Morgen